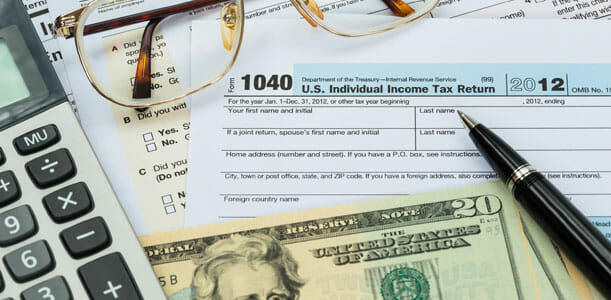 You have been working hard and paying taxes as long as you can remember, so is it any surprise you already have big plans for your upcoming tax refund? After paying your dues, literally and figuratively, all year-long, Spring seems like just the season to let loose and spend freely. With the 2018 tax refund just months away, you are probably counting on it to balance out the outcome any last-minute shopping sprees during the previous holiday season.
It should all turn out okay if all your finances are sorted out, but it has the potential to set you back further if there is pending debt. Opt to gift yourself true financial freedom by paying off as much of your old financial obligations and bills as soon as possible.
REVIEW YOUR FINANCIAL STANDING
Brew a cup of your favorite coffee, grab the laptop, and sit down to reassess your financial health. Smart shoppers are aware of the current balances in all of their bank accounts, as well as any outstanding debts they owe to credit card companies, loan providers, or banks. Chances are that you also have past-due debt obligations that can be a cause of stress, especially when certain expected funds don't arrive in a timely manner.
Whether you are an independent freelancing professional, a remote worker, an entrepreneur or an employee at a multinational corporation, there is probably more than one outstanding payment that is waiting to be made. Zero in on one of your lingering debts and opt to eliminate as much of it as possible in the coming months.
DIVIDE (YOUR DEBT) AND CONQUER
Resist the temptation to rack up further credit card debt while shopping online or in the malls during a weekend trip. A smart way to avoid getting drawn in by the ongoing seasonal sales is to avoid the temptation entirely. The less you see of tantalizing discounts, the easier it is to save your money for more pressing financial obligations such as overdue bills or past due credit card bills.
Paying off past-due financial obligations can help in the near and longer-term future. Thus, giving you more purchasing power in the future.
SPEND WISELY TODAY, SAVE WITH PURPOSE TOMORROW
Roll back on this year's shopping lists, strictly budget leisurely spending and refocus on getting out of debt as soon as possible. Every month that you are weighed down with debts or loans, you move further and further away from experiencing true financial freedom.
Take the opportunity to capitalize on the expected 2018 tax refund and significantly improve your financial situation by paying off old debts. Putting most of your tax refund towards existing debts today will give you the chance to spend on real luxuries in 2019 and beyond.
*Although we are a debt collector, we are providing these helpful tips because we care about consumers and their general financial well-being. Midland Credit Management does not offer financial advice. If you have questions or concerns about your personal finances, please speak to a financial advisor.