If you were recently contacted by Midland Credit Management, you might be wondering what to do next. Midland Credit Management is a debt collection company, so it's important to communicate with them so they can help you find a way to resolve your debt. Keep reading to learn more about Midland Credit Management and why you should begin resolving your debt if they contact you.
What Is Midland Credit Management?
Midland Credit Management, also known as MCM, is a debt buyer and debt collection company. They reach out to individuals about unpaid debts and help them resolve those debts. If you have an outstanding debt with a lender, that debt may have been sold to Midland Credit Management. When this occurs, MCM will send you a notice in the mail to let you know that they are the current owner of your debt. As the owner of your debt, MCM can work with you to help you create a budget and resolve your debt.
How Does Midland Credit Management Work?
Like other debt buyers, Midland Credit Management takes ownership of your debt from the original creditor by purchasing it. For example, let's say you have a credit card that you're unable to make payments on for several months. Your credit card company or lender may choose to approach a debt buyer, like Midland Credit Management, to purchase your debt at a reduced price.
Once MCM has purchased your debt, they'll contact you to let you know how you can start making payments. The sooner you get in touch with MCM to talk about your debt, the sooner you can start making payments and enjoying the benefits of resolving your debt.
Why Is Midland Credit Management Contacting Me?
If Midland Credit Management is contacting you about a debt, that's because they've purchased your unpaid debt from the creditor it was owed to. When your debt has entered collections, MCM will contact you to let you know how much you owe and how you can start making payments. They can also help you work out a payment plan so you can start paying off your debt without going over your monthly budget. If you receive a phone call or notice in the mail from Midland Credit Management, get in touch as soon as possible so they can help you figure out your unresolved debt.
Should I Pay Midland Credit Management?
Even if you're only able to make small payments, it's important to pay Midland Credit Management if your debt is sent to collections. Collection accounts can be reported to the credit reporting agencies. As long as you make all agreed upon payments, Midland Credit Management has a policy to not credit report in cases where a payment plan is agreed to within six months of their sending of an initial notice. Even better, you don't have to live with the stress and discomfort of owing hundreds or thousands of dollars in debt.

In many cases, you've probably heard a wide range of debt collection myths, like how debt collectors are predatory and only care about your money. Midland Credit Management, however, offers flexible options when it comes to paying off your debt. Even if you can't pay right now, Midland Credit Management will work with you to create a repayment plan that fits your budget and lifestyle.
How to Make a Payment to Midland Credit Management?
Midland Credit Management gives you flexible payment options to resolve your debt. You can access your account using your MCM account number and the last four digits of your SSN. Once you're in, you can make a one-time payment online, set up a payment plan, manage existing payment plans, and view your payment history. You can also give them a call at (800) 296-2657 to get help or make a payment over the phone.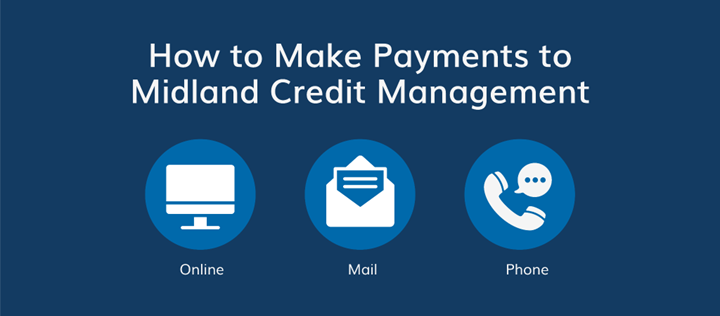 If you prefer, you can mail your payment slip and a personal check, money order, or cashier's check to the following address:
Midland Credit Management, Inc.
320 E Big Beaver Rd., Suite 300
Troy, MI, 48083
What Happens If You Don't Resolve Your Debt?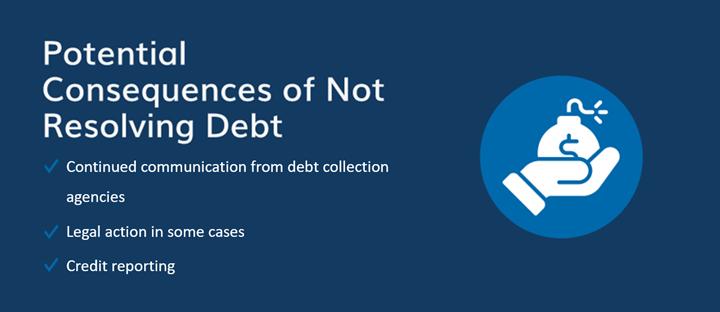 You might be wondering: what happens if I don't pay Midland Credit Management? If you don't resolve your debt, it's not going to go away on its own. In fact, Midland Credit Management holds all legal rights associated with the accounts they acquire. This means that, in some instances, Midland Credit Management may file a lawsuit and seek to receive a judgment. If MCM does sue and win, they may seek to enforce a judgment by garnishing wages or placing a lien on qualified property in those jurisdictions that allow it. If your debt goes unresolved for a long enough period of time, Midland Credit Management may continue to contact you about your unresolved debt.
Informing Midland of a Hardship
Life can be exceptionally challenging at times, and the team at Midland Credit Management understands that. Under Article II of their Consumer Bill of Rights, they can suspend collection activities if they determine that a hardship is affecting your ability to make payments. Midland Credit Management actively stops collections for active servicemembers and can also suspend collections activities for victims of a natural disaster, those experiencing medical issues, or those that recently lost their jobs. If you're experiencing a financial hardship that makes it difficult or impossible to make monthly payments toward resolving your debt, let Midland Credit Management know and they'll do what they can to help.
Resolving Debts with Midland Credit Management
Paying off your debt may seem overwhelming, but there's nothing better than resolving your debt to live a stress-free life. It can be tough to stay motivated to pay off your debt, but Midland Credit Management (MCM) offers flexible payment options to help you resolve your debt without putting your life on hold. If you recently received a phone call or notice in the mail from Midland Credit Management, contact them today or view your online account to start resolving your debt.