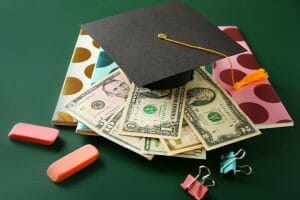 Back to school season is here and every department store wants you to know about it. Between TV commercials, radio ads, and flyers in the mail, parents receive a ton of marketing materials telling them to buy, buy, buy! It makes many people feel like they have to spend a lot to help their children succeed in school. But what if you don't have tons of extra cash to spend?
It can be tempting to blow your budget and put off other financial obligations to cover the back-to-school season, but you don't have to. Follow these simple tips to shop smart and send your child back to school without endangering your financial welfare.
Wait to Buy School Supplies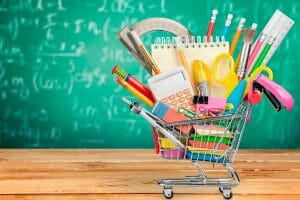 There are a couple of good reasons to wait and buy school supplies after classes start. First, many teachers will tell you in the first week which supplies they want the class to have. There's no point in going out and buying one kind of notebook when your child's teacher wants them to use another. The same goes for pencils, markers, folders, and more. Another reason to wait before back to school shopping is that, after the rush when most people buy, your child's supplies may go on sale by the time you shop for them.
At some schools, a teacher might send a supply list before classes begin. But even if the teacher communicates that they want the children to have certain supplies on the first day, you can still shop around for the best price.
Don't Replace Everything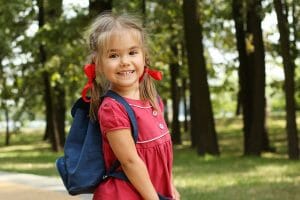 The department stores and malls would love for each parent to buy their child a whole new wardrobe, along with a new backpack and lunchbox. But there's simply no reason to replace everything your child has each year/school season/school year. If their backpack is still in good shape, get another year's use out of it. If they got new clothes for a summer birthday, you probably don't need to get much more for school.
Review what your child will need for school and decide which items can be reused and which need to be replaced. This way you can focus on getting the best value and quality for the items you do need. When you cut your list down to just a few items, you can go to the stores that have the best deals on them.
Reusing, Recycling, and Sharing
Another great way to reduce the cost of the back-to-school season is to get some things secondhand—and you don't necessarily have to sacrifice quality. Lots of thrift stores have backpacks that are almost new. Take advantage of hand-me-downs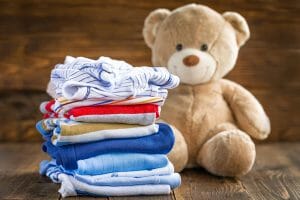 A great way to get the kids excited about sharing and reusing clothes, shoes, and bags is to invite families in your neighborhood for an exchange or yard sale. This way, the kids can "go shopping" and choose from the perfectly good supplies their neighbors have outgrown.
These are just a few ways to make the back-to-school season more affordable. Talk to family and friends for other tips and tricks. The important thing to remember is that the new school year doesn't mean you have to blow your budget or put off other financial obligations to pay for them. You can get your kids ready for class without falling behind on other bills.
*Although we hope these tips are helpful to you, Midland Credit Management does not offer financial advice. If you have questions or concerns about your personal finances, please speak to a financial advisor.