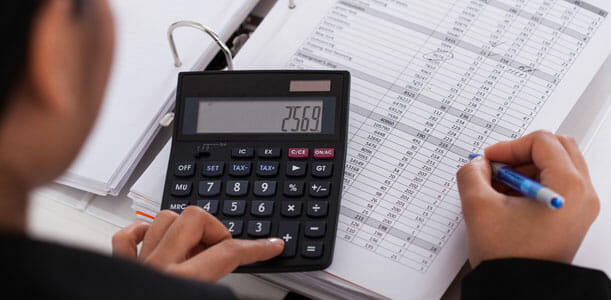 We all want financial stability, but it can be hard to know where to start. And although it's fun to fantasize about winning the lottery or some windfall of cash, the truth is that financial success is usually built through consistent habits in the way you spend and save your money.
Read on for some basic habits you can start to set yourself up for a more comfortable future. Whether you start with just one of these ideas or start practicing all of them, you can take control and improve your financial health.
1. Create Financial Goals
Even if you know you want to become more financially stable and responsible in general, it helps to set specific goals. These focused objectives will help you make real progress toward your brighter financial future. Take a moment to write down your biggest one, two, or three financial goals. These can be short-term goals, such as paying off your past due debts by the end of the year, or long-term goals, like buying a home in the next five or ten years. With your goals set, you can begin making progress toward your ideal future.
2. Set Up Automatic Payments
Perhaps the simplest and most important way to improve your financial health is to pay your bills on time. For many people, though, it's easy to forget about deadlines or bills you only pay once a month. That's why automatic payments are such a powerful tool. By automating payments, such as those on your MCM account, you ensure that your most important bills are paid on time every month.
3. Use Bonus Money to Pay Off Debt
While it's tempting to use extra money like a bonus or tax refund on a vacation or shopping spree, it's smarter to invest in your financial health. Most people don't have enough money to pay off old debts or large bills all at once, so they have to spread the payments over many months. Extra cash is your chance to press fast-forward and finish paying off these old obligations faster than you might have thought possible. With those debts resolved, you can focus on creating a better future for yourself.
4. Pay Your Savings Account Like a Bill
Once you've taken care of any past-due bills and debts, you can start thinking about the future. And when it comes to your finances, that means thinking about your savings. The key to sticking with a savings plan is to make it a priority. Instead of just adding whatever's left at the end of the month to your savings, pay your savings account like a bill.
Decide how much you want to save each month and make that contribution when you pay your monthly bills. You can even set up an automatic monthly transfer from your checking account to your savings account. This way, your savings grow every month and you don't even have to think about it.
If you've struggled with your finances in the past, turning things around can seem like a huge task, but it really begins with a few small changes like these. Get started by setting up automatic payments or resolving your account at MCMpay.com.
*Although we are a debt collector, we are providing these helpful tips because we care about consumers and their general financial well-being. Midland Credit Management does not offer financial advice. If you have questions or concerns about your personal finances, please speak to a financial advisor.