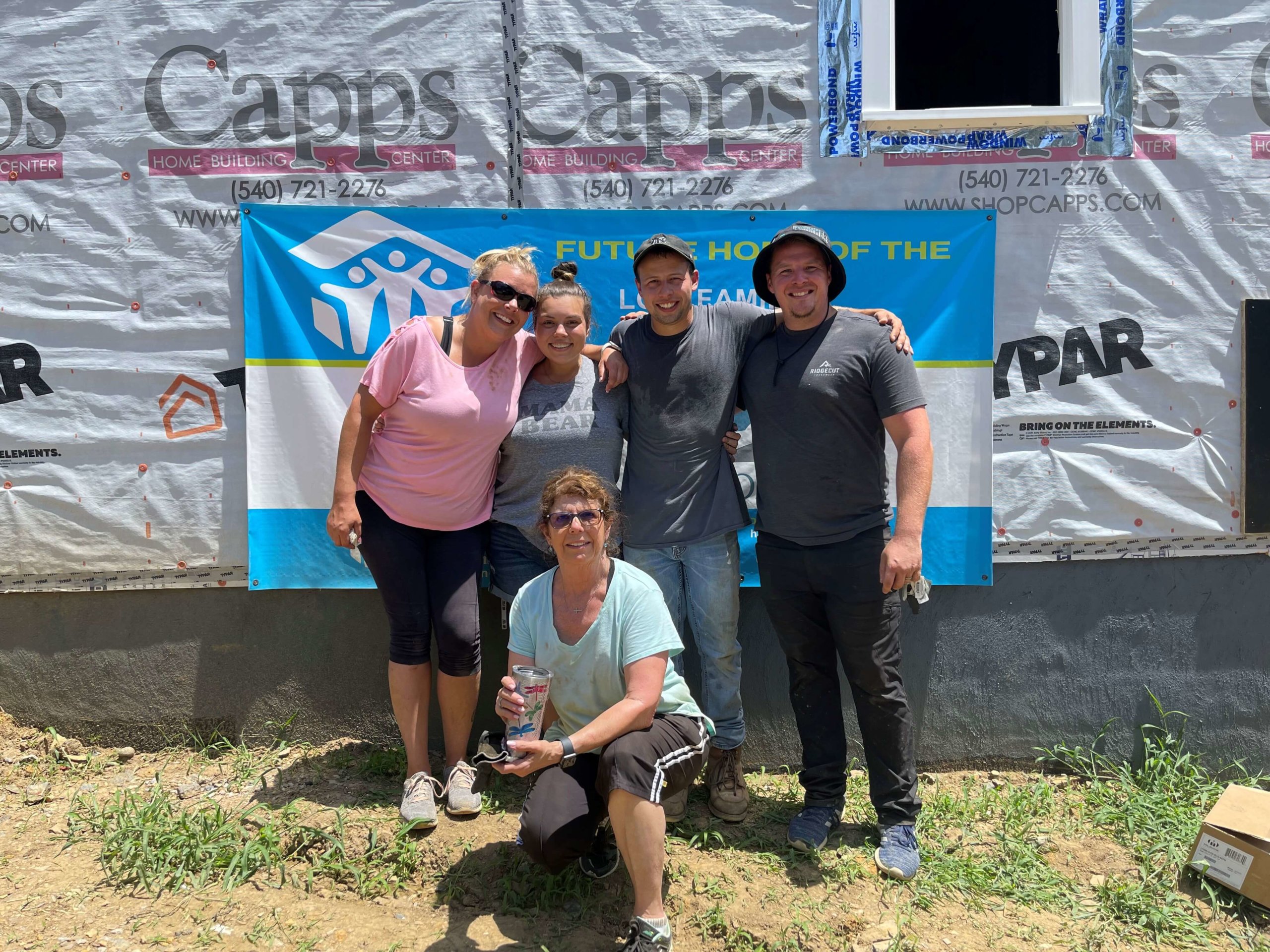 "You can just live, or you can impact lives."
That's the philosophy that drives the volunteers at Midland Credit Management (MCM) in Roanoke, Virginia who have dedicated numerous volunteer hours in the last few years to help others in their community get access to critical essentials such as food, shelter, financial education and childcare.
Each MCM office location has its own leader who organizes opportunities for colleagues to volunteer or otherwise support our communities — demonstrating one of our company's core values, we care.
MCM Roanoke colleagues work with organizations like Ronald McDonald House, Habitat for Humanity, Rescue Mission, and Feeding America to pack boxes of food, build homes, provide childcare and clothing, and find other ways to support people in need in the community.
"Roanoke really likes to step up and step out. That's our motto," said Angela P., Group Manager at MCM Roanoke. 
Angela helps organize volunteer opportunities for at least 10-20 Roanoke colleagues each quarter. MCM also incentivizes colleagues to volunteer by allowing them to do so on company time with paid volunteer time off and opportunities to match donations
"When I joined up with MCM's CSR activities, I knew we had a real opportunity because Encore Capital Group (MCM's parent organization) and MCM give us the opportunity to volunteer during our work schedules," Angela said.
Angela said she regularly gets feedback from colleagues about which local nonprofits they'd like to support, encouraging them to get even more engaged in supporting the community.
Bobby C., another Group Manager at MCM Roanoke who recently helped pack boxes of food for Feeding America, said volunteering with colleagues is a nice change of pace from day-to-day work.
"It feels good to give back to the community. We are blessed to be as fortunate as we are," he said. "I am happy that this company offers us a way to get involved. We recently set a record for most boxes packed in one session with Feeding America, along with other volunteers and groups from other companies — 1,358 boxes!"
Angela said she was taught to value volunteer work from a young age, and even attended a school that required 40 hours of community service each year.
"It's something I always had a passion for," she said. "My mom worked three jobs, and my dad worked at a local nonprofit similar to Rescue Mission. I met a lot of people with mental disabilities through his work, and I thought, these people are just like us but don't have someone to help them."
She added that a recent accident reaffirmed her passion for helping others.
"That accident really hit home, and it made me want to make even more of a difference since I have the opportunity to work for a company willing to back us in our community," she said. "I have a second chance, I'm living life for a reason, and I want to make sure my life has a positive impact."
Chad H., also a Group Manager at MCM Roanoke, said that volunteering with Habitat for Humanity helped him put his own life in perspective.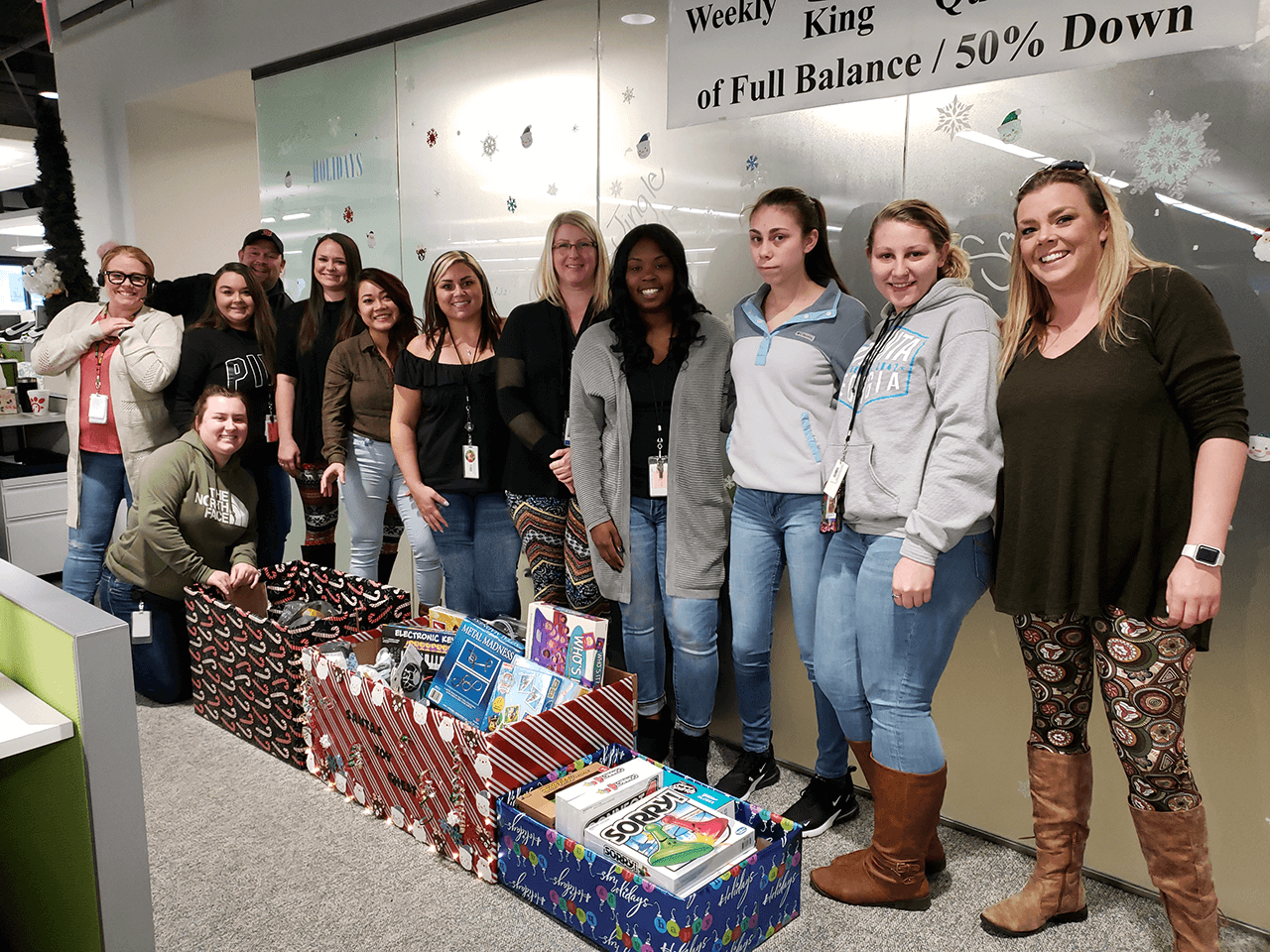 "I was painting the ceilings of the Habitat home with the father of the family receiving the home, and he told me the story of being relocated to a refugee camp with his wife and three children because their country was going through a terrible civil war," Chad said. "While we sat and painted his new home, I felt how much this country meant to him and what it has done for him and his family. He explained that he would never have been a homeowner in his old country and that this was his lifelong dream.
"I was able to look at my life and see how great I had it. I got to count my blessings because of the volunteer work that I had signed up for that day. I realized that my daily struggles were nothing compared to what this gentleman and his family had gone through. And best of all, I was able to help him, and his family, have a home that they could cherish."
MCM colleagues can also log company time volunteering as individuals for any nonprofit organization of their choosing. Many colleagues choose to coach children's sports teams, provide babysitting for families that need childcare, cook meals for residents of Ronald McDonald House, write cards to nursing home residents, collect toys for children in need, and more. Find out more about Encore Capital Group and Midland Credit Management's approach to giving back to the community here.