This Earth Day, we are reminded that when it comes to protecting Earth's natural resources, we each have a role to play in the communities we call home. This is the sentiment that drives Encore's Midland Credit Management (MCM) team in India to continue supporting local efforts to further restore green habitats where MCM operates.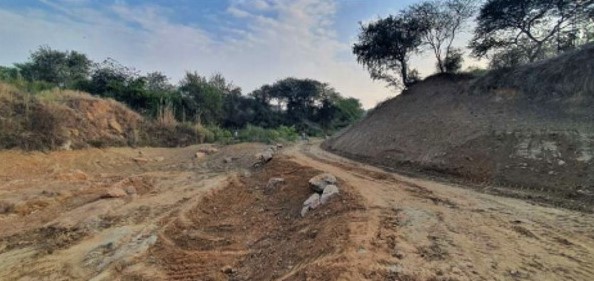 Surrounded by office spaces, technology hubs, and residential buildings, the urbanized heart of Gurugram hasn't always been known as a place of thriving biodiversity. But that's all changing, thanks in part to the efforts of government agencies, non-profits, and corporations like MCM India.
Near MCM India's offices in Gurugram you can find the ancient Aravalli Range, the oldest mountains in India. Billions of years old, the mountains resemble weathered hills, similar to the Appalachian range in the U.S. Tragically, mining, and industrial and domestic dumping over the last several decades has resulted in much of the range being classified as "non-productive wasteland." It has lost over 70% of its vegetation cover and 60% of its forests, causing a massive loss of habitat for native plant and animal species.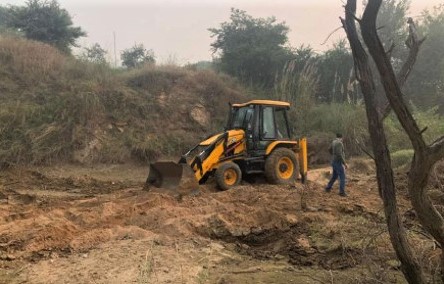 Today, in partnership with iamgurgaon, a citizens' initiative to restore Gurugram's green habitat lost to urbanization, the land near MCM's offices is on its way to healing and attracting biodiversity once again, and volunteers from the MCM India team are helping to make it happen by planting more trees in the region.
"We are committed to healing the land and water around our community in Gurugram in partnership with our local administration and likeminded non-profit partners, who carry deep knowledge of the local ecosystem," said Jaison Thomas, Managing Director of MCM India. "Our green efforts are not only designed to clean up the scars left by pollution and deforestation, but to convert this into a space where residents of Gurugram can get out of their urban center for a few hours to enjoy clean air, green living, and thriving wildlife in its natural habitat."
MCM's involvement sprang from several employee focus groups in 2018 and 2019 when colleagues in Gurugram were asked what causes they were passionate about. The health of the environment came up as a top concern. Air pollution was at an all-time high, with Gurugram counted among the top-10 most polluted cities in the world.
"People felt we needed to look at environmental sustainability for the fundamental reason that we all need to breathe," Thomas added. "We were worried about air quality for our families and children. Everybody at that time was buying air purifiers for their homes. It was an issue affecting employees and the entire community. Fortunately, many corporate citizens stepped forward for a greener world, and we were one of them."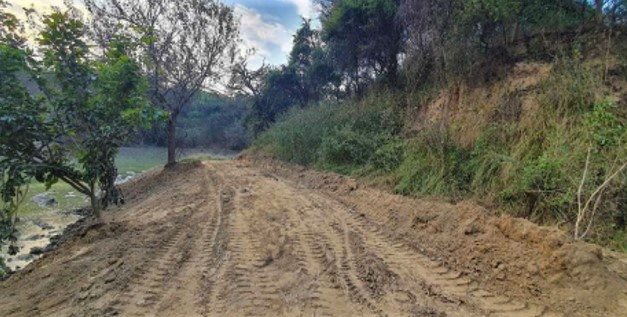 The specialized green teams at iamgurgaon were able to start cleanup efforts in October 2021, focusing on an 11-acre patch of wasteland with multiple bodies of water. The challenges in the area include stones falling from the mountains and clogging natural water channels, preventing water from percolating down to the water table. Pollution, manufacturing waste, and deforestation also prevent water being channeled to the region. The project exclusively uses natural, locally sourced construction materials, including freely available stones from the landscape and local soil and trees. The idea is to completely avoid using plastic and unnecessary metals, defaulting instead to local stone and iron for bridges and walkways.
Over the last several months, the teams have been able to clean these water channels, scooping out debris and dirt from the water and lining the channels with dry masonry. They also planted native trees that can survive with limited water to restore vegetation cover to the area.
"With the support of partners like MCM India, we'll continue our work of restoring our local biodiversity. The beauty of this project is that most of the material used is mainly from the site itself, meaning that we are reusing and repurposing along the way."
MCM and iamgurgoan aren't just working to restore native water and plants, they are also converting the area into a people-friendly space to give local communities a much-needed green space in the urban heart of Gurugram. This includes creating walkways, seating areas, and picnic spots that are accessible for all, including people with disabilities.
MCM India anticipates completing the first two phases of the project by June 2022 and looks toward supporting more environmental initiatives to support local communities.