Encore's Midland Credit Management (MCM) Account Manager Patricia G. is living proof that confidence is a learned behavior, not a personality trait.
Having worked in collections since 2001, Patricia knows that confidence is often the key to establishing rapport with consumers and helping them on their path to economic freedom. And while the work came naturally to her, the confidence took practice.
"If you knew me as a child, I wouldn't talk to anybody," she said. "I was always hiding under furniture. Then I got in my teens, and my sister said, 'You're never going to meet anybody. You can't let this shyness be a problem.'"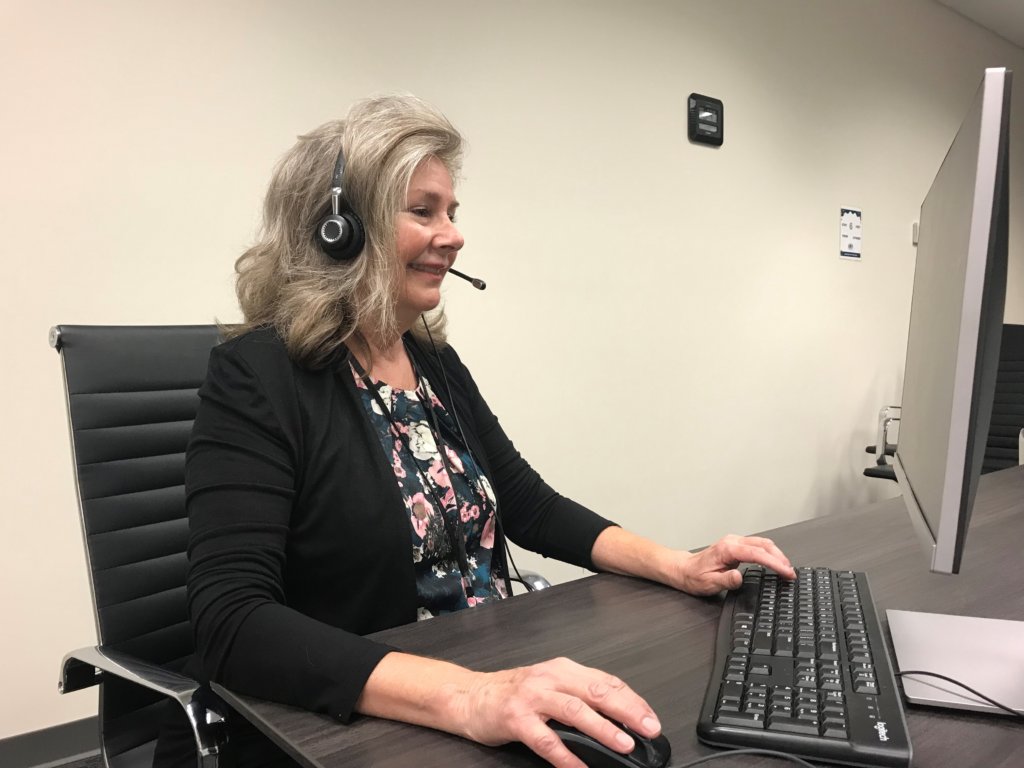 Today, Patricia is a skilled Account Manager for MCM, a title given to those working directly with consumers needing support. She's known among her peers as somebody who can connect almost effortlessly with consumers and help them come up with a plan to resolve their debt.
She previously worked in the social services space but made the switch to MCM over 20 years ago when her neighbor referred her for a job.
"I enjoyed it so much that I never went back. That was the end of my job search," Patricia said. "I could work at my own pace, which tends to be fast, and there wasn't anything to hold me back."
She said her background in social work and her own personal challenges in life have helped her connect with consumers on a personal level.
"Life experience has its place in collections, and tapping into that has worked well for me," she said. "I've had a lot of hardships in my family. I try to show consumers with my tone and my voice that I'm a real person. When I walk out of here at night, I turn into a consumer just like them."
"I've had my own personal debt, and I've dealt with collectors who were nothing like our company."
"I tell consumers, 'You've got one of the best companies in the world calling to help you. I don't have a canned plan or answer. I customize everything. The more you open up to me, the better solution we can find together.' When you can relate to a consumer, you can be certain they'll keep the conversation going because they want to be heard."
Patricia added that MCM's Mission, Vision and Values help the company stand apart to consumers from other collection firms.
"I think the biggest thing is that we do care," she said. "It's one thing to sit in a chair and tell people we care, but it's another to stand behind that statement."
Patricia is known among her colleagues as somebody who is there to lend a hand when consumers need additional reassurance.
"It's extremely gratifying when I get to lend a second ear to a consumer and at the same time, support a coworker."
Those new to the team are often inspired by Patricia's ability to connect with consumers. When asked for advice, she emphasizes the importance of authenticity.
"Just be yourself. Draw on personal experiences. You don't have to build up a false sense of who you are. We're all people. It has to come from your heart, and you have to use your own words, your own pace, and be yourself."
While the differences and diversity among MCM's Account Managers is a strength, Patricia said she encourages them all to practice confidence.
"Everybody should have a passion for their craft," she said. "I tell people don't hide behind the shield of not feeling confident. You're going to get your confidence. When you have the expectation that you're going to succeed, you get on the phone and do it."