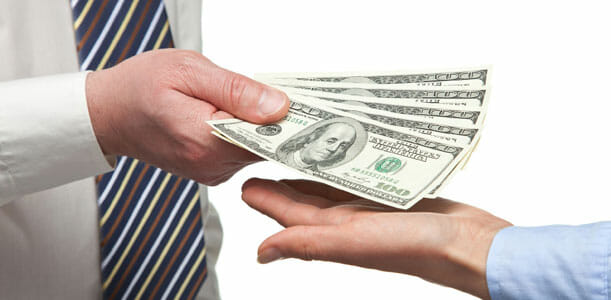 Are you expecting a tax refund this year? Are you already dreaming about what you're going to spend it on? Before you pick out a new gadget or plan a vacation, consider how others like you will use their money.
More than three quarters of Americans receive tax refunds, many collecting $3,000 or more. A sizable refund can bring up fantasies of a vacation or special luxury, but most Americans aren't planning to use this money to splurge. A variety of surveys show that most of us are planning to use refunds to pay down debt or boost our savings. Rather than a time of stress or inconvenience, try thinking of tax season as a chance to take a big step toward financial stability.
Since 38.1% of Americans have credit card debt, it makes sense that this is one of the top uses of tax refunds. Along with traditional credit cards, many of us have debts from retail credit cards, like those from department stores. Your tax refund might allow you to pay off one or more of these accounts.
Other Americans will pay down debt related to education, medical expenses, or loans. Rather than viewing a tax refund as "free money" or a chance to splurge, most of us are making the smart choice to think about how a little extra cash can help our long-term finances.
And once you've resolved nagging debts from the past, you can start thinking about the future. Use this year's refund to pay off debt and you might be in a better position to contribute to your savings next year. No matter how tempting to use an expected tax refund on a vacation or luxury, it is always wise to invest in your financial security.
*Although we are a debt collector, we are providing these helpful tips because we care about consumers and their general financial well-being. Midland Credit Management does not offer financial advice. If you have questions or concerns about your personal finances, please speak to a financial advisor.